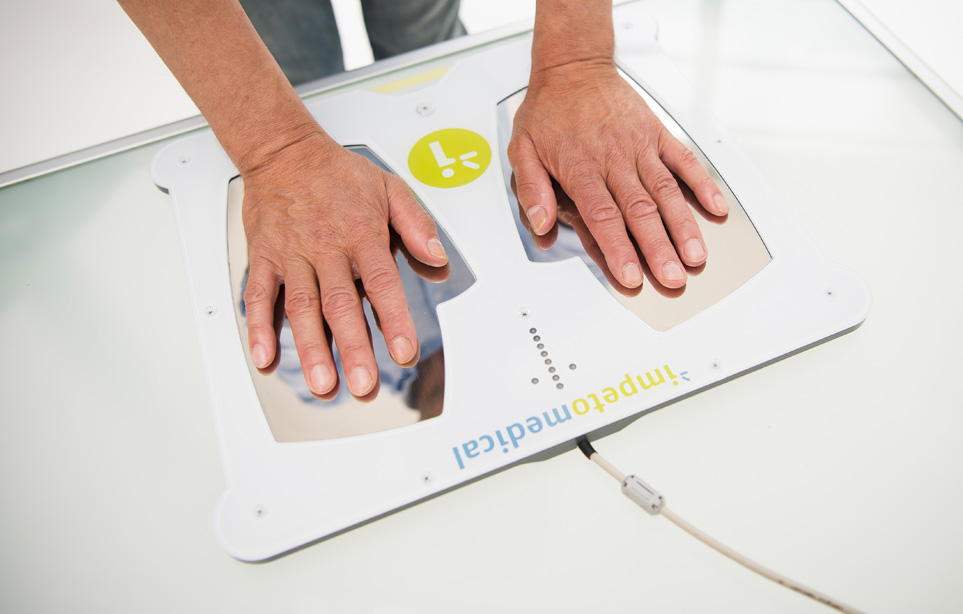 SUDOSCAN is a test that provides an accurate evaluation of sweat function. The test focuses on small nerve fibers within the peripheral nervous system innervating the sweat glands.
The device consists of a computer and 4 electrodes on which patients place their hands and bare feet. In less than 3 minutes, SUDOSCAN offers a stimulation of the sweat glands that assess small nerve fibers (C fibers).
Simple results obtained in 3 minutes
The results are displayed automatically.
If the score is high, this indicates no sign of sudomotor dysfunction and no autonomic neuropathy. If the score is low, this indicates a sudomotor dysfunction and a neuropathy.